LEARN MORE ABOUT DENTAL IMPLANTS
People who want to enjoy life and eating what they want
Joy  always had troubles with her mouth since she was a young girl. She was miserable. Click on the video to learn more about her story.
People who suffer from self-confidence and want an amazing smile
For years, Paul wanted to have a nice smile. People would pick on him. His teeth became a health issue. Click on the video to learn more about his story.
IMPLANT OPTIONS
Single tooth implants

Overdenture Implants

Full arch implants

ABOUT IMPLANTS
DENTAL IMPLANTS
Dental implants are artificial tooth roots that connect to the jawbone, providing a long-term base for secure, stable and comfortable tooth replacement.
Dental implants are fast becoming the new standard in tooth replacement. They are a popular and effective long-term solution for people who suffer from weak teeth, missing teeth or chronic dental problems.
GET A LONG-TERM SOLUTION
One of the biggest strengths of dental implants is their durability. Each implant is made from medical-grade titanium. The implant teeth are made from acrylic, porcelain and zirconia. This means you get a natural-looking tooth, without the same issues of decay and root canal therapy you get with your natural teeth. In fact, when properly cared for, dental implants can last a lifetime.
MAINTAIN A HEALTHY JAWBONE
Dental implants are a more modern tooth replacement solution than traditional dentures or bridges. They're designed in a way that, over time, actually integrates with the jawbone. This forms a permanent anchor for your new teeth while keeping the bone itself from deteriorating. It also ensures they don't move or slip as traditional dentures can.
ENJOY A NATURAL LOOK AND FEEL
One of the things people love most about dental implants is how real they look and feel. Because the connection with the jawbone is so strong, they actually become a part of your mouth, functioning like natural teeth. Imagine waking up and smiling in the mirror, chewing your favorite foods again, and laughing with friends, all without the daily chore of dentures. With dental implants, it will be as if you've had these teeth all your life.
SEDATION / SLEEP DENTISTRY
The ability to take away the fears and anxiety of coming to the dental office is priceless.
Almost all patients in some form or fashion are fearful of the dentist!
Most of our patients that elect to undergo implant treatment with Exceptional Dental choose to be sedated for the implant placement. The types of sedation we offer are of the safest class, but still extremely effective.
– IV Sedation: We have a board-certified anesthesiologist and specially trained sedation dentists that are able to provide these services. Patients will not remember the procedure.
– Oral Sedation: Although less predictable to get you to the perfect level of sedation, oral sedation is also a great way to ease the nerves and help you relax during the procedures.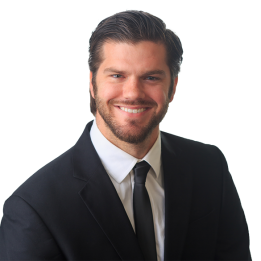 Dr. Mickey Adragna General Dentist/Associate Fellow of AAID
Dr. Michael Adragna is a New Orleans native who has been in practice since 2013. He graduated from Archbishop Rummel High School and then earned his B.S. in Biological Sciences at Louisiana State University, where he was a member of Phi Gamma Delta Fraternity. He received his Doctorate of Dental Surgery from LSU School of Dentistry in New Orleans. In 2018 Dr. Adragna was inducted into the American Academy of Implant Dentistry as an Associate Fellow and the International Congress of Oral Implantology as a Fellow.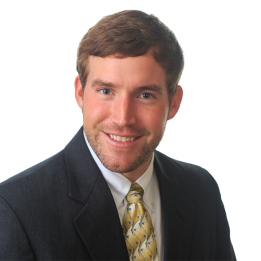 Dr. Jacob McInnis General Dentist/ Associate Fellow of AAID
Dr. Jacob McInnis is a Baton Rouge native. He graduated from LSU Dental School and has been in practice of Implant Dentistry for the last 7 years. Dr. McInnis is a Fellow of International Congress of Oral Implantologists and an Associate Fellow of American Academy of Implant Dentistry. His goal is to offer patients a sense of comfort and control in the dental chair. Dr. McInnis strives to help patients feel at ease and to overcome possible dental phobias by utilizing sedation dentistry to create a painless environment.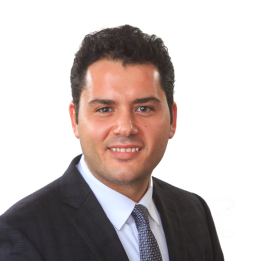 Dr. Ehab Guirges DDS/MsD
Dr. Ehab Guirges obtained his Bachelor's in dentistry from The Faculty of Dentistry, Alexandria University, Egypt in 2009. Afterward, he pursued a master's degree in periodontics and joined the residency program at CWRU. Recognizing the importance of sound prosthetic principles in surgical practice, Dr. Guirges commenced the fellowship program at Louisiana State University in New Orleans, Louisiana. Throughout the fellowship, Dr. Guirges focused his efforts on gaining experience in dental implant prosthodontics and managing complex restorative cases. Teaching is a passion for Dr. Guirges. He has lectured nationally and internationally on topics that include; Hard and soft tissue augmentation around implants, immediate implant placement techniques, and periodontal plastic surgery.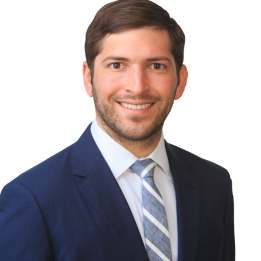 Dr. Mark Foster General Dentist/AAID Trained
Dr. Mark Foster attended the University of North Carolina for his Bachelor's in American History and The University of North Carolina School of Dentistry for his Doctorates in Dental Surgery. He later completed a General Practice Residency at Lincoln Medical Center in New York City, where he treated maxillofacial trauma patients in one of the nation's busiest emergency departments and has also received post-graduate advanced training in dental implants and cosmetic dentistry at The American Academy of Implant Dentistry. Dr. Foster is CITA Board Certified and affiliated with NODA, LDA, ADA, and AAID.
Currently wearing dentures
Severe gum disease or tooth decay
Uncontrolled diabetes
Consult with your doctor or contact us to discuss options.
Suffer from perio disease
Recommendation for teeth extraction from a dentist
Suffer from severe heart, lung or brain disease
Consult with your doctor or contact us to discuss options.
"I can't believe how friendly and nice the people are there and how clean and sterile the place it, the dentist is great. I will be referring a lot of my people at work to come here"
"By far the most upscale and friendly dentist's office I've been to. After avoiding a dentist for years, coming here is a great welcome back."
"Very friendly atmosphere, very professional, and flexible work schedule. Best in the business, I drive an hour to get there"
"The Doctor was very helpful to me as far as referring me to another dentist and caring for my daughter who was very nervous and scared during her visit."

FREQUENTLY ASKED QUESTIONS
Where is Exceptional Dental located?
How many treatments will it take to resolve my problem?
In many cases, our patient can leave with implants and even teeth the same day! It can depend on the level of bone loss..etc..